Are you looking for something a bit different than out of the ordinary. If so you may be interested in our Lg art cool gallery or stylist systems. Please see below for more information.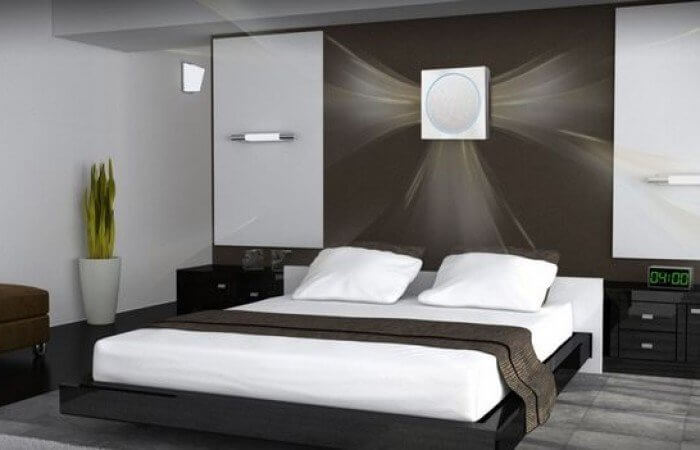 Bringing you the latest LG  domestic  air con solution, the LG Stylist ARTCOOL  is a trendy and new square design wall mounted air con unit featuring a special LED light with a new 3-way soft airflow component which distributes air evenly to create a more natural, soothing than most air conditioners.
The new LG artcool Stylist gives cool and hot air respectively and just looks fascinating in any room of choice. The unit LED light changes color as it operates and looks great. LG's advanced inverter technology provides sufficiency and consumes less power saving you extra and also is so silent at only 19 decibels.
The Lg artcool Stylist has a new rounded remote control design that features a 3.4″ touch screen display. The advanced controller makes it easy to adjust the settings, including the colour and brightness of the LED lighting. The display on the remote also shows useful information such as operating mode, temperature and time.
The system comes with Indoor Unit, Outdoor Unit and the Remote Control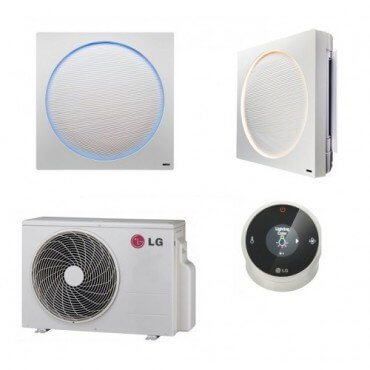 3 Year Warranty when installed by Zero Degree
3-D Airflow
Ez Remote Controller
Anti-Corrosion Gold Fins On Internal Unit
Plasma Air Purifying System
Auto Clean Function
Mid Wall Mounting, Suitable For Loft Spaces