Commercial Air Conditioning Repairs in London
When you need professional and reliable air conditioning service in London, you need Zero Degree. We specialize in providing our clients with superior services at a fixed price. Our main goal is to provide all of our customers with the same excellent air conditioning repair services.
We service all major brands, makes and models of air conditioners such as Fujitsu, LG, Carrier, Samsung, Daikin, Mitsubishi, Panasonic and many others.
Services you can trust
When you choose us to repair your air con systems, you can be sure to have made the best choice. We provide all parts needed for the repair  and offer full warranty on all work we carry out. Our excellent services don't end there, we also provide ppm reactive maintenance to ensure your system is working at its full capacity and maximum efficiency.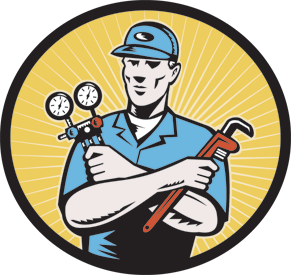 Some common air conditioning issues and tips
Once the weather starts warming up that is when you really notice your air conditioner is struggling. But is not always the ac systems error. A unit that is not serviced properly will perform less sufficient and also consume more power for that matter, failing to provide you with cool air at the same time as costing you extra to run.
Below are some points why your air conditioner may not run as good as before;
Your unit filters are dusty or grimy. An AC system with clogged filters restrict airflow via the unit decreasing its efficiency and decreasing the capacity to correctly cool the air. If you haven't cleaned the filter out for your room air conditioner lately, do it now. Filters on relevant AC gadgets should be changed as a minimum as soon as a month, particularly if your machine is jogging constantly or you have pets.
Hot air is coming in the building. Check the window seals around your unit to make sure warm air isn't getting into the designated area you need cooling.
TV is just too close to the AC. Avoid setting high powered lights or TV screens or monitors that make a lot of heat near the AC unit.
Thermostat maybe on the wrong setting. If you have a programmable thermostat, ensure you programmed it so your house or office is at a good temperature.
Your air conditioning or cooling system may just be undersized for the area you want to cool down. If you suspect it maybe undersized, have a professional air conditioning engineer survey and d quote a sufficient ac system.
It may be too hot or sunny outside. If your room AC unit is in a sunny window, it'll ought to work harder to cool your space. Likewise, if the thermostat to your vital gadget is in a sunny spot, it's going to check in the incorrect temperature.
Plants are crowding the the external condensing unit blocking sufficient air flow. The condensing unit must be checked for regular maintenance to ensure vegetation is kept at bay and clear of the operational fan and the fins clear. Pests and animals may also play a part in insufficient ac condensing units.
You forgot an annual checkup. An inspection by way of an HVAC technician can seize any serious problems before they worsen and leave you warm and bothered at the peak of summer season. The technician will test all the moving parts as well as the refrigerant and recharge the system if necessary. Contact us for free advise.